Gasoline forklift truck Baoli KBG25 2.5 Ton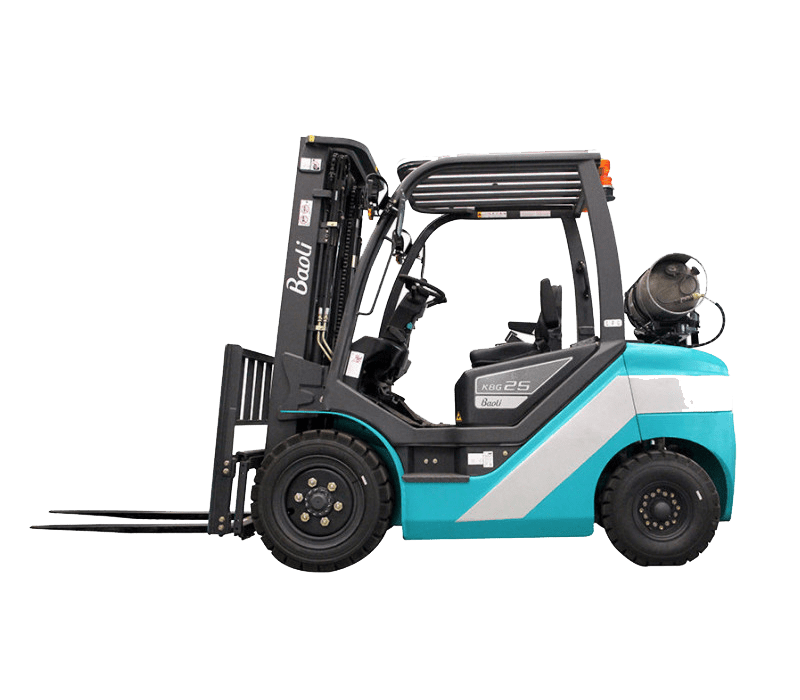 KION Group is currently the 2nd largest forklift manufacturer in the world and the largest in Europe with a history of more than 100 years. With the Baoli forklift brand assembled in a Chinese factory, KION Group is gradually capturing the fertile Asian market. In Vietnam with nearly 100 million people, Vietnam is a high-growth economy in Asia in recent years. The forklift market in particular and construction equipment, in general, has huge growth.
Baoli gas forklift is a product line of forklifts using gas fuel with advantages such as:
– Significantly reduces noise and emissions compared to diesel vehicles of the same class
– Long working time, can work continuously without reducing work efficiency, diverse working environment.
Product configurations come from world-famous brands such as:
– Nissan CGT K25 engine – Japan
– KION gearbox – Germany