Baoli Electric Forklift KBE25 2.5 Tons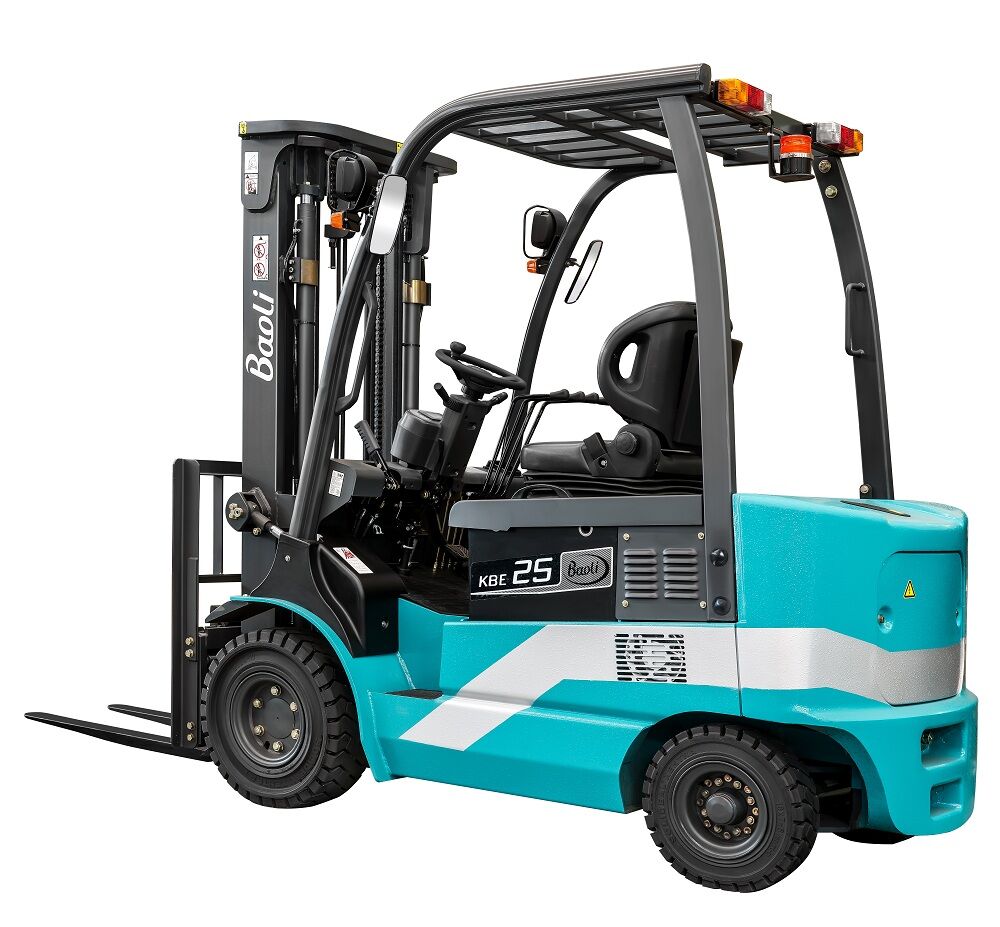 Baoli 4-wheel electric forklift is a popular battery-powered forklift on the market thanks to the outstanding advantages of electric forklifts such as:
– Environmentally friendly due to no emissions.
– High motor durability.
– Low noise, suitable for working indoors.
– No smoke, can work in closed factories.
– Meeting strict requirements in the food, garment, high-tech,…
Baoli electric forklift is a partner of world-famous brands:
– Electric motor brand SME – Italy
– Control system SME – Italy
– Baoli control system – China