Baoli Diesel Forklift KBD80 – 8.0 Tons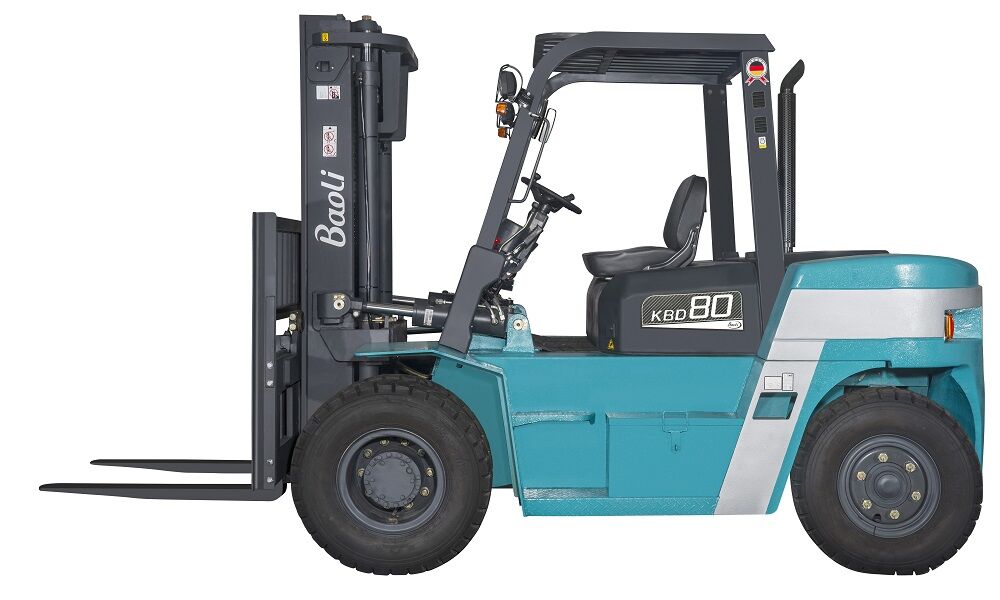 Baoli Diesel Forklift KBD80 – 8.0 Tons 8 tons forklift is a specialized product line for factories producing large concrete piles and structures. Products with diverse configurations use engines with high torque, high working efficiency with China Stage III emission standards to limit environmental emissions. Baoli forklift has outstanding advantages in terms of durability, ability to withstand harsh conditions and good mud resistance due to its dual front tire design, which can be optionally pneumatic or solid tires.
World-famous engine brands used:
– Weichai engine – China
– KION hydraulics – Germany
– KION gearbox – Germany
*For each hydraulic specification, please refer to the catalogue for details or contact us directly.