Baoli Diesel Forklift KBD60 – 6.0 Tons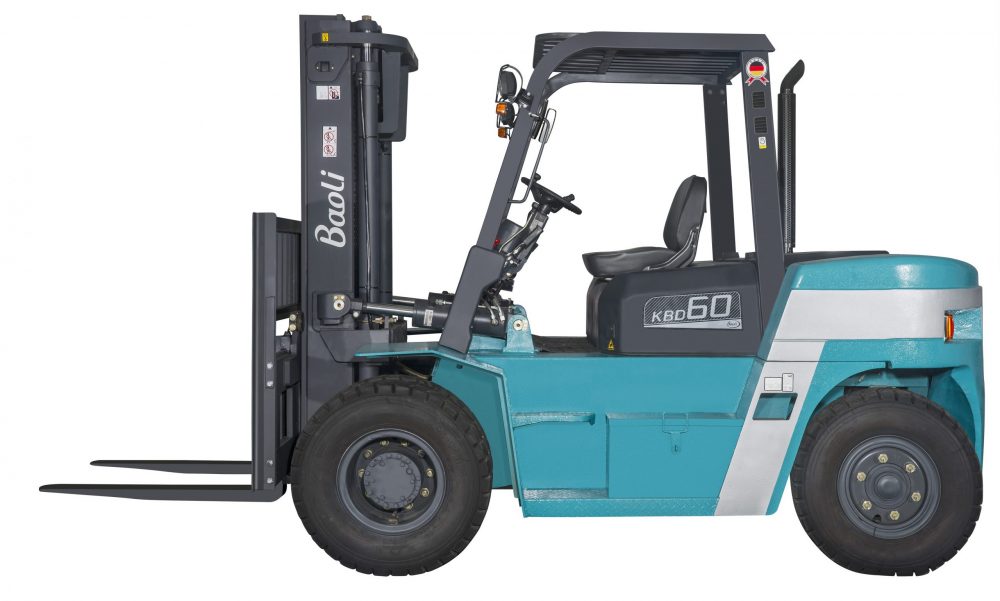 Au Viet Industrial Joint Stock Company – The official distributor of Baoli forklifts in Vietnam. With many years of experience in the field of industrial equipment distribution, our company brings to Vietnam the high-class Baoli forklift product line of KION group – Federal Republic of Germany.
KION Group has a history of development for more than 100 years. The second-largest manufacturer of forklift trucks in the world and the number one manufacturer in Europe. The brand and quality of Baoli forklifts have been confirmed worldwide through the KION group's distribution system covering Europe, Asia, America, Africa… In Vietnam, the prestige and Brand from Germany are always appreciated and is the first choice of businesses and users.
Baoli 6.0 tons forklift product line is very diverse in configuration with many world-famous brands:
– Weichai WP4.1 engine – China
-KION hydraulics – Germany
– KION gearbox – Germany
*For each hydraulic specification, please refer to the catalogue for details or contact us directly.